Add Business – The Second Step in Creating a Coupon
After you have registered with QponCloud and logged-in with your credentials, you will be redirected to create a profile for your business. If you are a returning user and you already have created and selected a business previously, you will be redirected to the coupon creation step. If you are returning user, to add or select business you can click on the "Select Business" menu.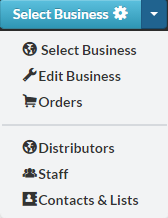 The Business Select Page provides options either to select business created earlier or to add a new business.

Important: You can see the default selected business on top menu. In above example, the business "Sobol" is the only business listed and is the default selected business. The button "Add Business" will allow a user to add a new business.
Please provide your business details as seen in your business registration form and click the "Save" button to save your business profile.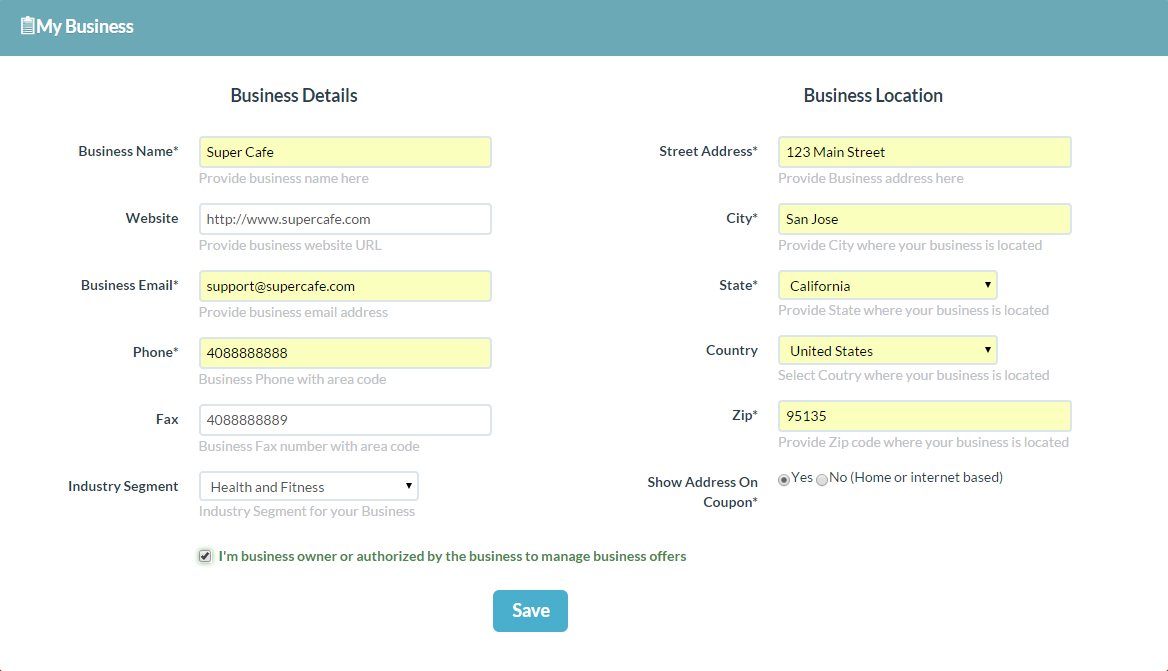 The industry segment will help you select the appropriate coupon designer template, while the show address field will be used to show or hide the address on the offer page. This feature is useful if you are a home based business and/or want users to set an appointment before visiting.
QponCloud requires you to confirm your role with this business as the Owner or the authorized manager.
(*indicates mandatory fields)
Important Note: To add a new business, you must be the business owner or must have the authorization to manage business offers.