You can change your business' profile details by following the steps given below.
Select the business that you want to change. Click here to learn more on how to select a business.
To change a business' profile, click on the "Edit Business" menu.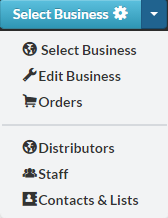 Change your business details. Important Note: If you have an active offer, you cannot change the "Business Name" field.
Click on the "Save Business Profile" button to save your changes.