You can import your existing contacts into QponCloud using the "Import Contact" feature. The "Import Contact" feature supports CSV file import. You can easily extract your contact information from GMail, Hotmail, Outlook, Excel and even email marketing campaign tools in CSV file format.
To import contacts, click on the "Contacts & Lists" button under the business menu, as shown in the image below: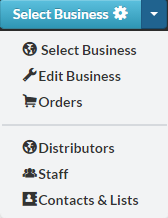 Click on the "Import Contacts" button.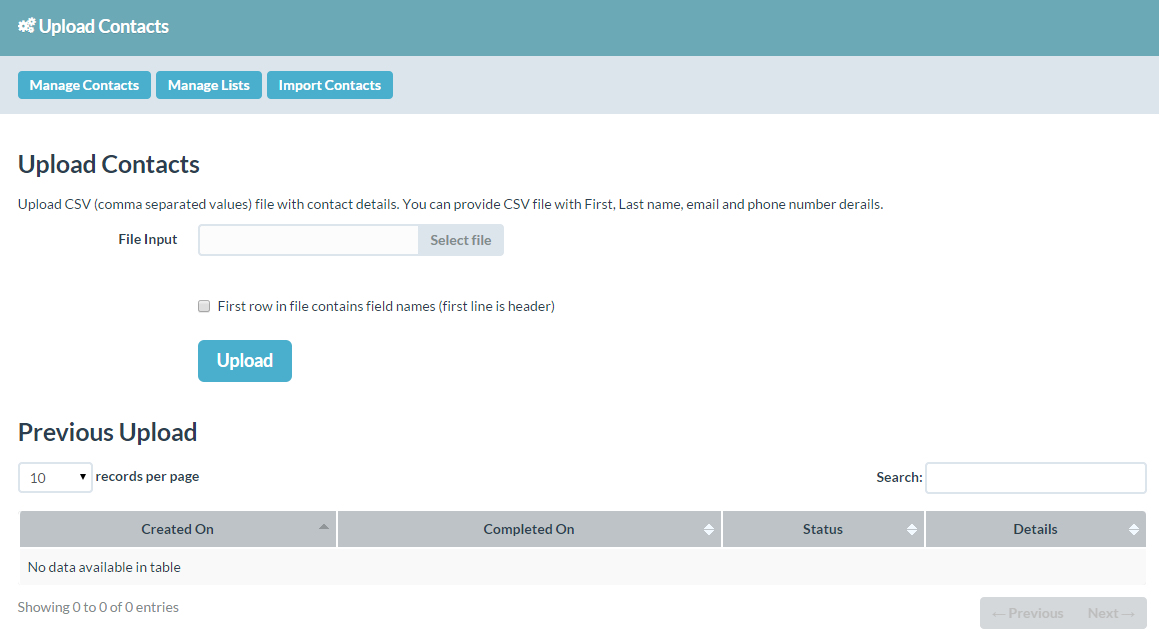 Select the CSV file that you wish to import by clicking "Select File".
If your CSV file contains the first line as header (i.e. if first line includes column names), you should click on the checkbox that states, "First row in file contains field names (first line is header)". Click on "Upload". On success, file is uploaded. You will be asked to map the fields from CSV file. Map the customer data from the CSV file as First Name, Last Name, Email and Phone.
2. Upload CSV to QponCloud – Once you have obtained the CSV file with contact information, please ensure it is in a format that QponCloud can use. You can find typical CSV formats for contacts here.
Importing Contacts:
Click on the "Import" button to import contacts.
Importing Contacts into Distribution List:
Important: If you wish to import contacts and subscribe them to your distribution list, please ensure the distribution list is already created before you begin the upload step.
Click on the "Import Contacts" button against the distribution list name. You can import contacts against multiple lists. Click on the "Import" button.
Clicking the "Import" button will schedule the task of importing the contacts. .It may take up to 4 hours for large CSV files to be processed.
You will be redirected to the "Upload Contacts" page where you will see your job scheduled. You will able to check the status of the job in the "Import Contacts" page.