Note: This feature is available only for the coupons with the tracking option enabled (personalized coupons).
Redeeming coupons means marking it as used for business accounting purposes. Once your customer redeems a coupon, the same coupon code cannot be used again.
Click on the "Redeem Coupon" menu item.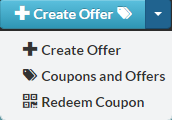 Enter the coupon code from the coupon. You can find the coupon code printed below the QR code of the coupon.
Coupon Code: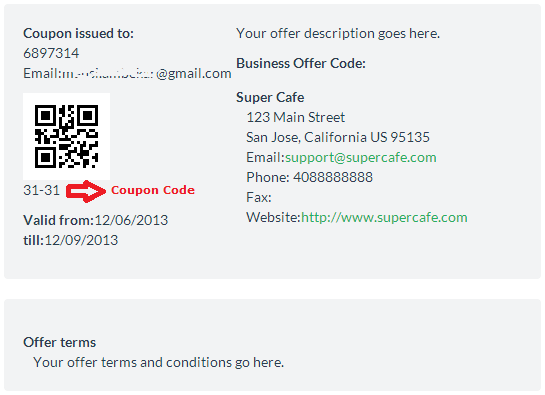 Click the "Mark Redeemed" button.